The virtual reality of seeing, touching, feeling, and interaction with a virtual world is still evolving. As a starting point for developing the virtual reality experience, retailers should install try-on technology. Brands are experimenting with new platforms like voice-powered shopping to address increasing acquisition costs and advertising volatility. They're also emphasizing on customer retention, rewarding and incentivizing current customers to spend more. In 2020 alone, Instacart consumed 57% of the grocery ecommerce market and increased their order volume by 500%. Instacart is an undisputed opportunity for brands to acquire and retain online grocery shoppers.
Customers fill out their personal details and schedule a time to come in for a bra fitting. Unlike the clinical nature of traditional bra fittings, Lively's staff tailors the recommendations and experience to each customer's unique needs. One way to create this type of personalized experience is to set up testing stations and let customers make appointments to test new products before buying. When the customer arrives for their appointment, your staff can pull up their customer profile and make personalized recommendations based on past purchases. Lightspeed POS, for example, helps retailers quickly understand which products are popular, which days of the week see the most footfall, and average purchase trends.
By 2025, At Least Two Of The Top 10 Global Retailers Will Create A Sharing Economy Service For Store
During the midst of the first wave of the pandemic, consumer attitudes focused heavily on purchasing personal health products. In fact, according to shopping trends reported by Accenture,34% of consumers are increasing their purchase of personal hygiene productswhile cutting back on more discretionary categories. Some retailers still do not use cloud services and need next-generation e-commerce platforms to support their future digital ambitions. Shifting customer expectations are making old e-commerce solutions seem even more outdated, especially as users demand new capabilities and experiences that are not currently supported.
This can make it easier for workers to set pegs, shelves, and fixtures in their appropriate locations. When guests are in a particular part of the store using the store's official app, the IPS system can track where they are and offer them targeted suggestions on products and deals on their smartphone. Reason for this attraction to omni-channel is quite intuitive, customers need consistent, authentic, interactions both online and offline. What they assess in a brand is not the channel per se, but the consistency in the service, tone-of-voice and approach.
Gucci has a track record of creating imaginative microsites that push the envelope — like their SS 2018 virtual museum. Meanwhile, Aesop's Taxonomy of Design allows visitors to browse all the materials, colors, and textures of their stores. Even in small doses, a taste of adventure can be the secret sauce that makes one brand stand out — especially in luxury, where the power of the experience is directly correlated with brand perception.
When a guest orders a product online, how does that affect the store's sales floor quantity in the database? If a product is on hold for a pick up order, does that reduce the count on the sales floor? More than one-third of respondents have seen increases in their transaction frequency as a result of personalization strategies. According to Deloitte, as retail is advancing and omnichannel is becoming the norm, supply chains need to be updated too to ensure fast and impeccable services. Since services are a main differentiator in the eyes of omni-channel shoppers, it is essential that brands provide short delivery times, excellent customer care and convenience. Selling online is now table stakes, and it requires an omnichannel solution that can tie each touchpoint together — for shoppers on the front end and business owners on the back end.
Rather than waiting for consumers to set demand, retailers will need to create consumer demand. As customers get more comfortable buying products through social media, it also opens up a whole new way to interact through those platforms. Over one in three retailers are going to invest in livestream shopping in 2022, while 30% are also going to implement virtual reality shopping. Despite the mass move to eCommerce and, therefore, the importance of having an omnichannel strategy, 32% of retailers say not knowing their options keeps them from selling items through newer online or social channels.
Andrew writes about office hardware such as digital copiers, multifunctional printers and wide format printers, as well as critical technology services like live chat and online fax. Andrew has a long history in publishing, having been named a four-time New Jersey Press Award winner. How customers engaged with small retail stores had already begun to shift to an online, mobile-friendly model, and the pandemic accelerated it. Given the highly contagious nature of COVID-19, public health experts around the world discouraged in-person shopping in 2020.
Below, we dive into the emerging technologies and trends that comprise each of these steps. The best employees end up leaving to go to competitors as it's not usually in the store manager's best interest to promote them. Business size is no longer indicative of success and speed to market isn't universally rewarded.
Another advantage is that customers who buy online and return in store can be incentivized to make additional purchases when they return in store. These types of upsell opportunities are available to brands that think strategically about using their store in tandem with other channels. Coordinating in-store experiences will also be challenging for brands that have a substantial ecommerce arm to their business. These merchants will need to figure out how much of their retail space to use for experiences and how much to dedicate to holding inventory that's being sold through their online store. Increased retail vacancies have created an opportunity for a new wave of digitally native brands to experiment with physical retail. The surge of brands into offline channels means retailers must focus on creating engaging and memorable experiences to win foot traffic.
Improve Retail Data Collection And Analysis
More surreal, Rad Mora's ads for Pat McGrath makeup features digitized liquid cascading down slick surfaces like a luxurious syrup. This is how you cut through the noise of perfectly posed pastel shots — by making people feel something. In this environment, reading "future https://globalcloudteam.com/ of" pieces can feel like a trip to the World's Fair. There are hundreds of new gadgets and designs being dreamed up to keep us safe from biological threats, mediate our hesitancy to socialize again, and further the integration of our digital and physical lives.
A study commissioned by Bank of America surveyed 1,000 of its adult customers that own a smartphone. The study found that the overwhelming majority – 91% – viewed their smartphones as an "indispensable companion" in daily life. Another thing that is having a huge effect on the future of fashion retail is the question of inclusivity and diversity in fashion.
Before examining the food industry, it is worth assessing trends in the nonfood retail sector as a proxy for what's to come. For these categories, the penetration of online retail is already high and is expected to continue to grow. This growth has not come as a surprise, as barriers to adoption have decreased in recent years, greatly improving the customers' online experience. For example, one major stumbling block to purchasing cosmetics online has been the difficulty consumers have in envisioning how products will look on them. L'Oreal overcame this challenge by investing in an app, Makeup Genius, which demonstrates various looks on a customer's face in real time. Another challenge for online sales is the time and effort customers require in picking from an endless aisle of seemingly limitless options.
In the United States, 81% of Gen Z consumers prefer to shop in store to discover new products, and more than 50% say in-store browsing is a way to disconnect from the digital world. Digitally native brands might be at an advantage when it comes to experiential retail, since they'll be building experiences as an extension of their already-established online reputation and community. Rising digital advertising costs will cause many brands to look to physical retail as a form of advertising to lower customer acquisition costs. Higher retail vacancy rates are leading to more favorable commercial lease terms that might lure digitally native brands to venture into the world of physical retail.
The pandemic accelerated many existing trends in the retail industry with respect to fulfillment and logistics, purchasing behavior and payments, and shoppable media. When COVID-19 struck, retailers were able to leverage years' worth of investments to deliver safe, convenient shopping experiences to their employees and customers in the face of unprecedented demand and disruption. The Great Recession and ensuing market disruptions and job losses redefined what it took to be a successful, modern retail business.
Projections suggest that the global smart speaker market could grow to over 35.5 billion U.S. dollars. Compared to when our first survey was conducted, more people say they're buying online at least daily. Westwood Net Lease Advisors has made every attempt to ensure the accuracy and reliability of the information provided. Westwood Net Lease Advisors does not accept any responsibility or liability for the accuracy, content, completeness, legality, or reliability of the information contained herein. We are not lawyers, accountants , or certified financial planners, nor is the information herein considered legally-binding legal advice, tax guidance, or financial counsel.
Social Networks: Share, Buy, Connect
The online-merge-offline model calls on retailers to be bold in reimagining how they operate across all retail channels. It means developing a diverse store portfolio that is tailored to the needs of local customers, and enabling a reduction in operating costs that allows for more investment in new experiences. According to Kaitlin Gottlieb, director of omnichannel sales and clienteling at UNTUCKit, although they implemented virtual shopping because their stores were closing as a result of the pandemic, virtual shopping is here to stay. Retail employees are demanding higher pay and more opportunities, so brands must reimagine the store staff role and compensation to attract and retain employees. Use a platform that automatically syncs product information including price, descriptions, SKU counts, and images to make sure your product data and inventory levels update in real time and are always accurate across channels. Customers can then check what's in stock, sign up for restock alerts, and choose their preferred order fulfillment method, regardless of where they're shopping from.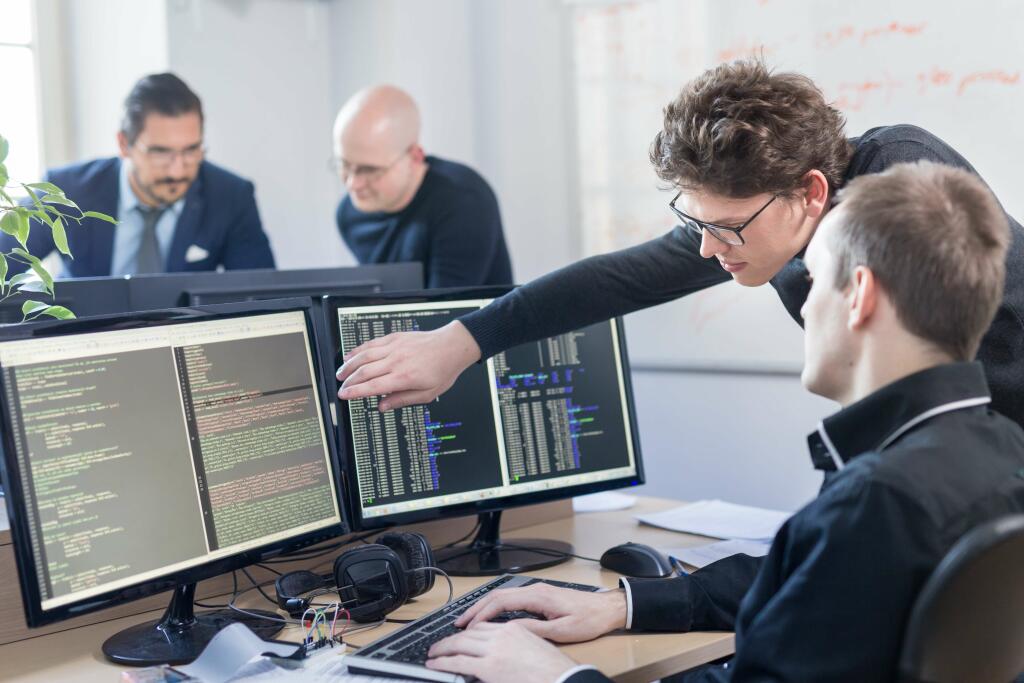 Use automated replies to resolve common FAQs and free store staff to spend more time serving shoppers with purchasing intent. See which items shoppers have in their cart in real-time and share custom discount codes to close the sale. When shoppers are interested in out-of-stock items, send them a follow-up once you restock to close the sale. To ensure customers get the best service, equip store staff with the best tools for the job.
This is why brands are now implementing new technologies to allow customers to personalize products on their e-commerce platforms in a totally easy and automatic process, which increases engagement as well as revenues. With a heightened focus on affordability comes an increased openness to private-label products. Waning brand loyalty and, as evidenced in an article by Forbes, more interest in off-brand, private label items can create a tricky balancing act between supply and demand with more players to consider. As 2030 approaches, retailers need to prepare for affordability trumping all previous assumptions about brand loyalty. According to our Future of Retail report, supply chain delays continue to loom as a challenge for retailers, with 48% expecting to continue facing those delays in 2022.
Emerging Technology
Food delivery slots became incredibly scarce and even the Royal Mail was forced to prioritise parcels over Christmas cards. Behind the scenes, the big challenge has been implementing efficient and fair returns policies to match up to customer expectations. A lot of companies don't offer free returns and that doesn't go down very well. To replicate an in-store retail experience free returns need to be part of the model.
Everyone talks about TikTok but up until now the sales experience has been pretty poor.
Jeff enjoys sharing his insights related to open innovation, technology scouting, and commercialization.
Augmented reality is another technology that retailers are embracing to enhance and facilitate the shopping experience.
In effect, new research from Forrester shows 72 percent of U.S. retail saleswill still occur in brick and mortar stores into 2024.
This, of course, is contributing to much higher conversion rates, as well as engagement and word-of-mouth.
Incumbent retailers will face potential for failure at an accelerating pace. Many legacy retailers will potentially be out of business or have a need to significantly downsize in the next five years. With so much competition, there is simply not enough growth to go around for everyone to survive.
Ecommerce Is Not Separate From Retail Its All Retail
But our editorial integrity ensures our experts' opinions aren't influenced by compensation. It is difficult enough for retailers to cope with the emerging issues that we will discuss in this article. But even more disquieting is the idea that the greatest disruptions to retailers and product suppliers may be yet to come.
Operations & Technology
When you find what fits, you can give customers exactly what they need while giving you the room to try new things. And when you get to that space where you can pull the levers that work for your store, your future is wide open. We analyzed the survey results, insights from the Square retail team, and interviews with creative store owners leading the charge to identify the top retail trends for businesses to explore this Online Retail Industry Trends in 2025 year. For a more in-depth look at these 2022 retail industry trends, download the full Future of Retail report. Customers want to return to in-person shopping, and they want what they can't get anywhere else. By making the in-store experience stand out through community events and allowing customers to pick up online orders, retailers are using brick-and-mortar locations to build their brands and deepen customer loyalty.
Data On Retail Employment Needs To Be Modernized
The pandemic brought that future forward—but few retailers were fully prepared for the scale of the digital shift and its impact on the bottom line. Retailers have long known that their future lies in a different kind of retail experience—more digital, integrated, personalized and sustainable. Deloitte refers to one or more of Deloitte Touche Tohmatsu Limited, a UK private company limited by guarantee ("DTTL"), its network of member firms, and their related entities.
If technology improves, traditional retail will become a lot more of a browsing experience – somewhere to see the products and maybe take back returns. Though there are certainly benefits to in-person experiences, chatbots offer companies and users alike some big advantages, like shorter wait times and 24/7 availability. Some brands, like Lego, have even created digital shopping assistants, which give customers personalized gift recommendations based on their answers to a few simple questions.